You've likely heard that there's nothing better than a hot bath at the end of a long, hard day. There's something about soaking in a tub of warm water that seems to melt away physical and mental stress, helping you to feel more relaxed and calm. You may have tried bathing with bath salts or regular bath bombs before, but have you ever tried a THC bomb? Here's what you need to know about them and how they can help to elevate your bathing experience.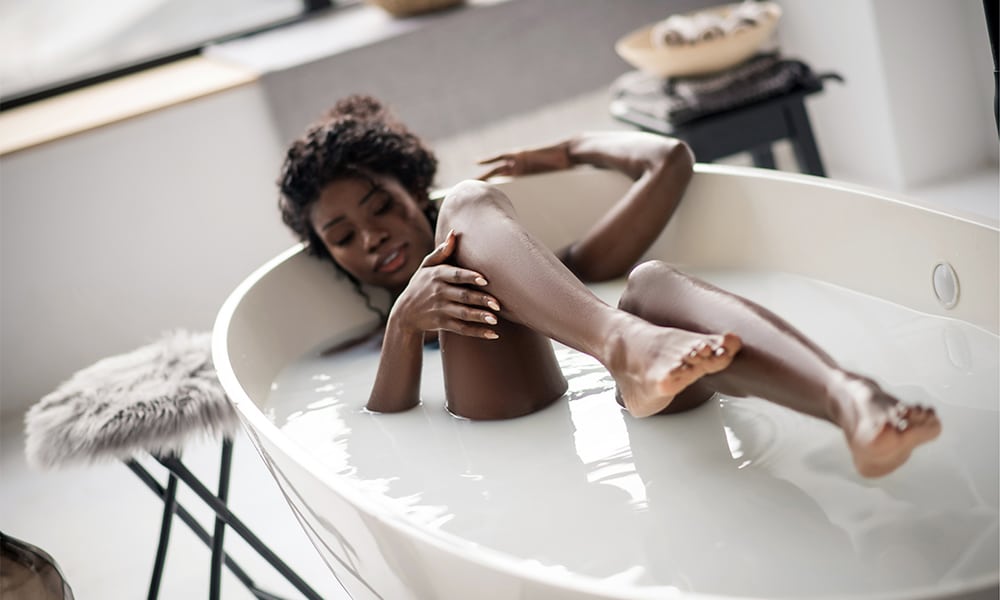 What Is a THC Bomb?
A THC bomb is a THC-infused bath bomb. They may also contain essential oils for relaxing or uplifting aromas. While some bath bombs have only THC, some have a mixture of both THC and CBD. The cannabinoids and essential oils work together, a phenomenon known as the entourage effect, to enhance your overall experience.
How a THC Bath Bomb Works
You use a THC bomb as you would any other bath bomb – you add it to your warm bath and let it dissolve. When you're ready, you step into the water and get comfortable.
THC bombs are topical cannabis products. Rather than inhaling or ingesting the cannabinoids, they soak into your skin. The cannabinoids don't penetrate very deep, but they can still access your skin's CB receptors. They bind to these receptors, which can then help to provide localized relief from pain and inflammation.
Why Use It?
THC bath bombs provide several benefits. One of the most significant is that the cannabinoids can provide effective relief from pain, which can help you to achieve total relaxation. They also work in conjunction with the heat of the water to ease tension and reduce inflammation.
Another significant benefit is that, like other topical cannabis products, THC bombs can't get you high. The cannabinoids don't penetrate deep enough into the skin to reach your bloodstream. You can enjoy the benefits of THC without the psychoactive effects.
THC bombs contain a wide variety of essential oils, meaning that they come in all kinds of different scents. You're bound to find a scent that appeals to you. If you can't find the perfect one, you may be able to make homemade bath bombs with only a few simple ingredients.
THC Bath Bombs to Try
If you're interested in picking up a THC-infused bath bomb from your local dispensary, here are a few brands to try:
Coda Signature
Coda Signature – Symphony Bath Bombs feature 15mg of both THC and CBD. Each box comes with three handcrafted bombs, each with a different mixture of essential oils to uplift, balance, and calm.
Kush Queen
Kush Queen provides a vast array of bath bombs in all sorts of different colors. While most of their bombs are CBD only, they also make THC-infused options as well, such as their 1:1 Relieve and 1:1 Sleep bombs.
Om Body
Okay, this one's not technically a bath bomb. Om Body makes THC and CBD infused Epsom salts, a mixture of magnesium sulfate, cannabis extract, nourishing oils, and therapeutic essential oils. The product contains 25mg of THC and 25mg of CBD in a 6.5-ounce bag and comes in scents such as lavender and rose geranium.
Elevate Your Next Bath
THC bombs can help to make your bath more pleasant, helping you to unwind completely at the end of a long, stressful day. Check out your local dispensary to see their selection and give it a try.