The cannabis industry is poised for rapid growth and the demand for jobs is higher than ever. This means there are plenty of roles to fill in the industry, as well as opportunities for career advancement over time. If you have knowledge of cannabis strains, a friendly demeanor, and the ability to make customers feel at ease, you might just make the perfect candidate. Want to learn how to get a job at a cannabis dispensary? These four tips will help you perfect your resume and get your foot in the door.
1. Decide Your Path
Before you start applying, narrow down the kinds of roles you want to perform. Take a look at your skillset and find dispensary jobs that suit your experience.
For example, if you already have retail experience, you can start as a cashier, dispensary agent, or "budtender." If you have managerial experience, you could help keep store operations running smoothly.
If you want to get into working as a grower or cultivator, you can start out as a bud trimmer to learn more about the practical aspects of the job. This could eventually lead to the role of master grower, which can earn upwards of $100,000 a year.
2. Know the Products
No matter what position you're working in, the main responsibility of any dispensary employee is to guide the customer towards a purchase. As an expert, you should be able to educate customers on products and recommend the right strains and flavors.
Learn more about what's on the market and try as much of it as you can yourself. If there's a product you don't know much about, read product reviews and talk to other experts to build a broad base of knowledge in the industry.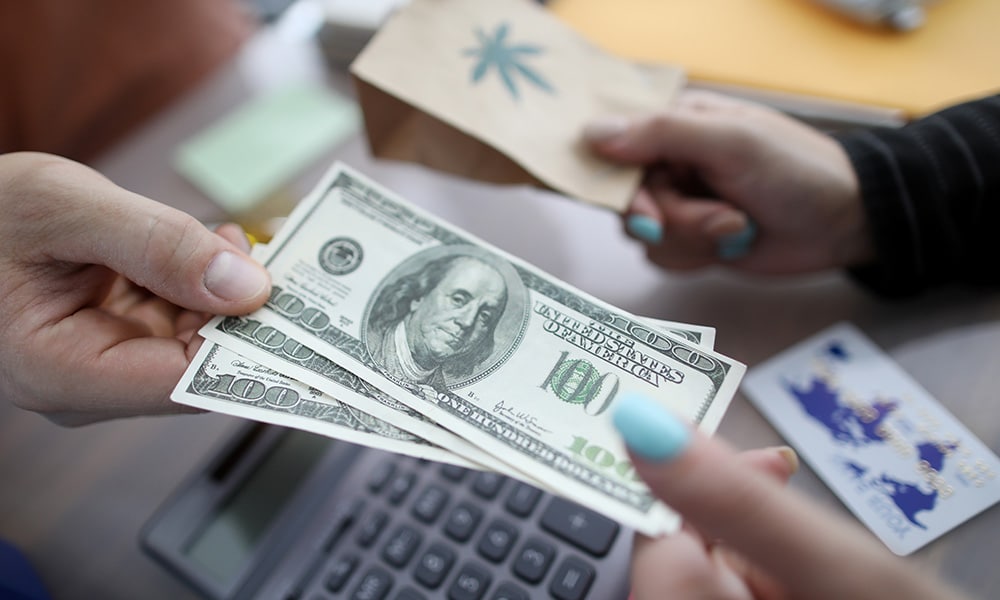 3. Build Experience
Just like any other job, you'll need experience to break into the industry. This doesn't necessarily mean you need experience in the cannabis industry itself. Look for other customer service positions that involve handling products and engaging with customers.
Even if your dream job is to be a manager at a dispensary or a master grower, you're more likely to find an entry-level position first and work your way up.
4. Research the Latest Trends
As a dispensary employee, you need to know everything about the world of cannabis, not just what your dispensary sells. Keep an eye on new trends—like a popular strain or new vape pen—to stay up to date on the industry.
Read the latest industry publications and use social media to research the top products. Once you're up to date on what's new, you can start predicting what might be coming next.
How to Get a Job at a Cannabis Dispensary
Whether you have a particular role in mind or you just know that you'll thrive in a dispensary environment, getting a job at a cannabis dispensary is a lot like applying for any other job. You'll need to be knowledgeable, experienced, ambitious, and good with customers. If you're passionate about the industry and you've got the skillset to back it up, a job at a dispensary could lead to a lifelong career in cannabis.